Motorcycle Insurance in New Hampshire
Also providing motorcycle insurance to residents in Massachusetts, Maine, Rhode Island, & Vermont.
What is motorcycle insurance?
Motorcycles present risks that no rider can afford to ignore. Paying attention, wearing proper safety gear and riding safely are always important. So too can be getting motorcycle insurance, which could provide New Hampshire riders with valuable financial protection if something happens on the road.
Motorcycle insurance is a type of auto policy that's specifically tailored for motorcycles and their riders. Policies typically protect motorcycles and their riders from a range of risks.
Who in New Hampshire needs motorcycle insurance?
Most New Hampshire residents who own a motorcycle should consider getting motorcycle insurance. It's the easiest way to maintain financial responsibility when riding.
In addition to motorcycles, policies might also be used to insure mopeds, road scooters, dirt bikes and the like. Whether these should be covered by this or another type of insurance policy depends largely on how much something's driven on public roads. An insurance agent who specializes in motorcycle policies will be able to help riders determine whether a motorcycle policy will insure their particular bike or scooter well.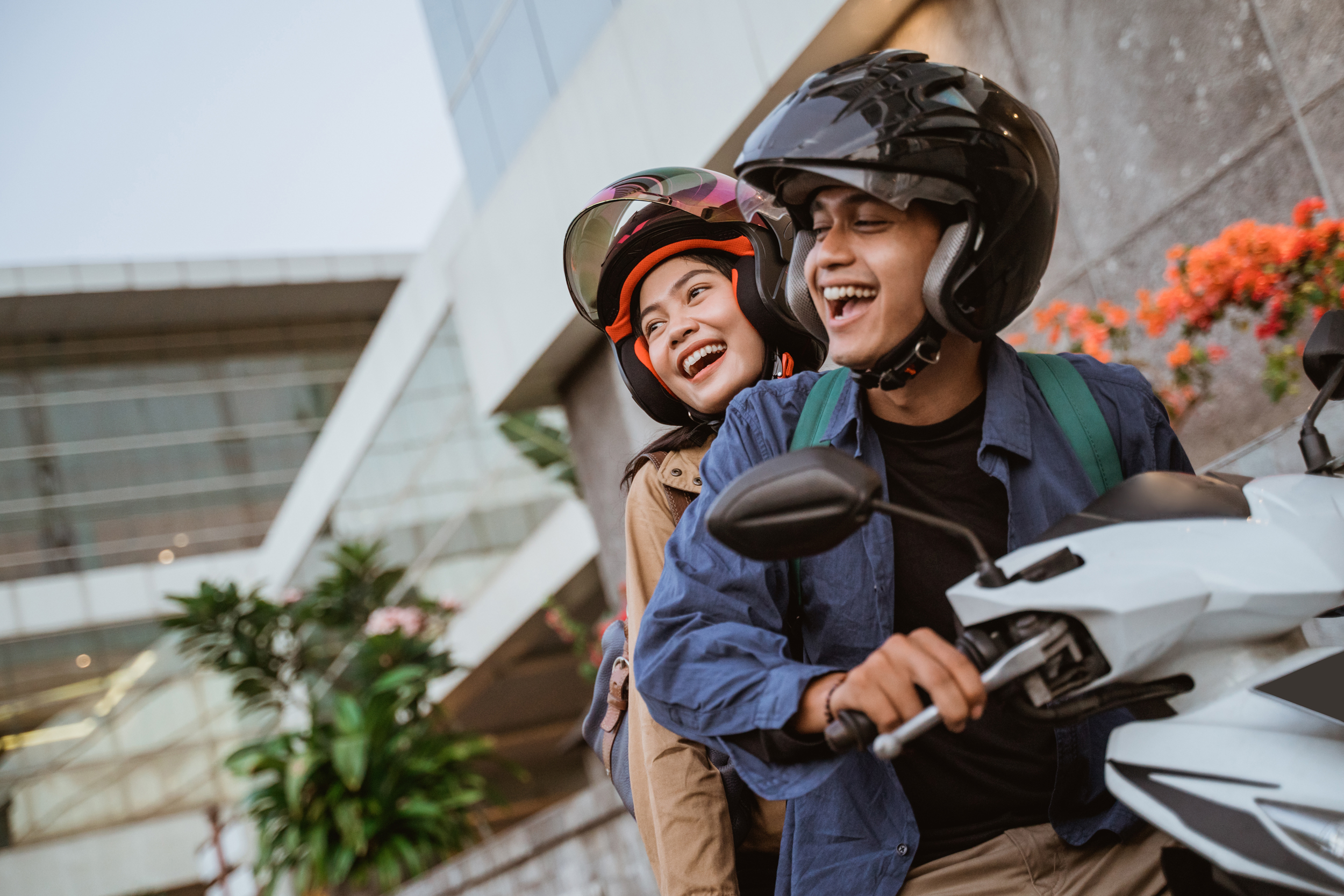 Do ATV owners need a motorcycle policy?
ATVs, while sharing some similarities with motorcycles, are utilized differently. As ATVs aren't typically driven on public roads and are often used off-road, their insurance needs differ substantially from road bikes.
ATVs that aren't registered for road driving are usually better insured with an ATV policy, but this too is something that a knowledgeable insurance agent can help assess.
What coverages are offered through motorcycle policies?
The coverage options provided by motorcycle policies can differ from one policy to another, but most include the following as standard or optional protections:
Bodily Injury Liability Coverage:

May cover injuries to pedestrians and passengers in other vehicles.

Property Damage Liability Coverage:

May cover damage to other vehicles and property.

Personal Injury Protection (PIP):

May cover injuries to the rider and passengers of the insured motorcycle.

Collision Coverage:

May cover damage to the motorcycle resulting from multi-vehicle accidents.

Comprehensive Coverage:

May cover damage to the motorcycle resulting from non-accident incidents.

Accessories and Custom Parts Coverage:

May cover after-market parts installed on the motorcycle.

Personal Belongings Coverage:

May cover belongings when they're on the motorcycle.

Uninsured/Underinsured Motorist Coverage:

May cover accidents involving drivers who lack adequate insurance.
How do agreed value and actual cash value motorcycle policies differ?
Motorcycle policies that include comprehensive and collision coverages usually base the limits of these coverages according to an "agreed value" or a "actual cash value" amount.
Agreed value normally provides coverage up to a predefined amount, which is agreed upon when the policy is purchased. Actual cash value usually covers up to the fair market value of the bike at the time that it's damaged.
Actual cash value policies are suitable for the vast majority of motorcycles. When there's special considerations due to a bike's age, rarity or customization, however, an agreed value policy might be preferable.
An experienced insurance agent can help riders determine which of these two options they want, if getting comprehensive and collision coverages.
How much does insuring a motorcycle cost?
The premiums for motorcycle policies are influenced by various factors. Some aspects that may affect premiums include:
Rider's gender, age, and marital status

Rider's driving record (across all vehicle types)

Average annual mileage

Motorcycle's make, model, and year

Motorcycle's engine size
Even with differences among premiums, these policies tend to be quite affordable. Riders can find out just how affordable by comparing quotes with an independent insurance agent. Independent agents aren't linked with any one insurer, so they can compare policies from several companies.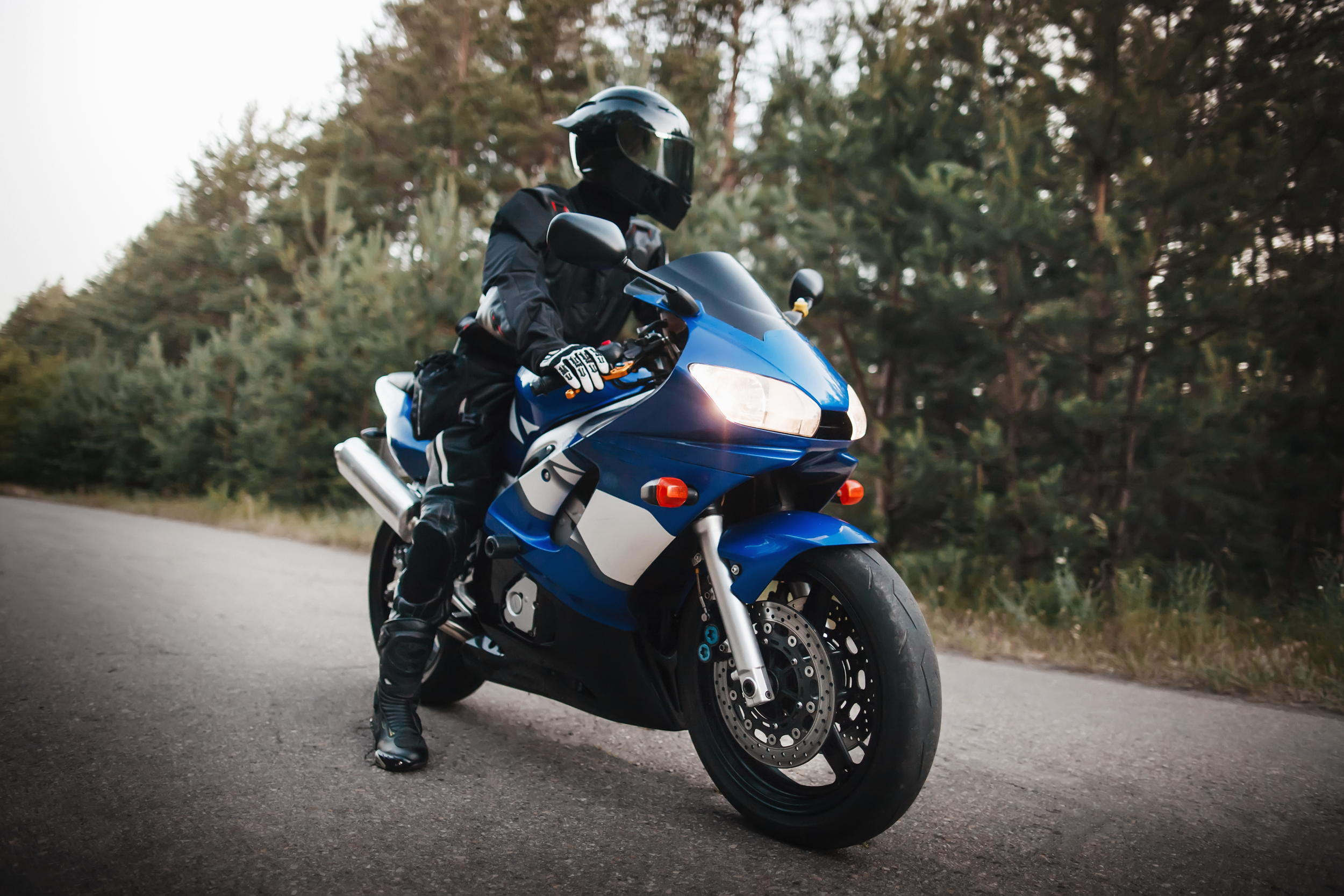 How can New Hampshire riders obtain motorcycle insurance?
For assistance with motorcycle insurance in New Hampshire, reach out to the independent insurance agents at Insurance24. We'll help make sure you and your bike are well-protected whenever you're on the road.
Contact Info
603.536.8200

customercare@insurance24.com